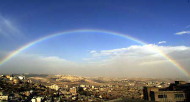 Living Faith Ministries International & WLI Northeast

April 11 23, 2014
2014 Apostolic Short Term Mission Trip to Israel
What an amazing time we will experience in the Land of
PASSOVER AND RESURRECTION!

This is not just a sightseeing tour.
We will have teaching and impartation from 5 fold ministry gifts that are part of the team at many of the sights where Awakening and Revelation was released to those God wanted to reveal Himself to. And in addition to visiting many of these only recently discovered sights we will hold Awakening and Miracle services in Jerusalem at Sukkat Hallel with Rick & Patty Riddings and Martin and Norma Sarvis at an Ethiopian Messianic Congregation and at Etan Shitskoff's Tent's of Mercy Messianic congregation.
In Nazareth we will minister at the Nazareth House Of Prayer and Exploits lead by Rania Sayegh. Where there will be Arab Christian Pastors and Intercessory leaders from all around Israel.
Call us at (585)265-2332 and ask how you can raise funds to be a part of the mission trip.
LFM & WLI ISRAEL SHORT TERM MISSION TEAM 2011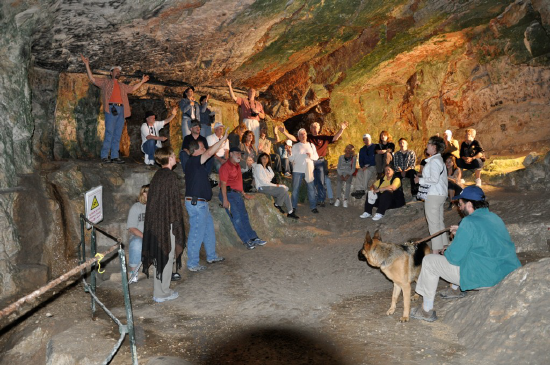 Whether you are in fulltime ministry in a local fellowship or an anointed saint ministering in the marketplace you need to reserve your place on the short term mission trip!
Cost for each team member $3,995. Price includes round trip airfare from Newark NJ International AIrport, lodging (double occupancy) breakfast and dinner included each day, all ground transportation, transfers. Does not include tips and fuel surcharges. Email us at lfm@lfminternational.net or call (585)265-2332 to reserve your place. Deposit due to guarantee lowest airfare possible.
ISRAEL SHORT TERM MISSION TRIP April 11-23 - DEPOSIT ($1,000 PER PERSON) due by Sept 1, 2013, $1,000 2nd payment due Nov 1, 2013final payment of $1,995 due Jan 15, 2014
Pay Deposit online

AS THIS IS A TEACHING & MINISTRY TOUR SO GROUP SIZE IS LIMITED TO 30 PERSONS.
WLI Northeast students will receive 6 TU's toward diploma fulfillment at NO ADDITIONAL CHARGE
* The deposit includes PAYMENT for Airfare and Hotel deposits which are non refundable.